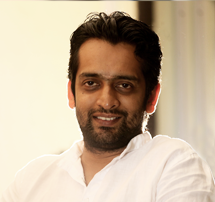 Mr. Thumindu Dodantenne
Lecturer – Department of Performing Arts
M.A. in Drama and Theater 2006- University of Kelaniya.
B.A.(sp) Drama and Theater, Second class (Upper div) 2004 - University of Kelaniya.
Completed one year diploma course in Drama at Tower Hall Foundation 1998.
Participated in the Residential workshop on 'Theater techniques' conducted by National School of Drama, Delhi, India and Tower Hall Theatre Foundation 1998.
Completed Certificate in Teaching in Higher Education (CTHE), conducted by Staff Development Center (SDC) University of Colombo.

Profile
As a dynamic, flexible, self-reliant person graduated from the University of Kelaniya, Sri Lanka in 2004 with a degree in Drama and Theater (special) with solid four year experience in the academia. I'm presently serving in the Department of Performing Arts (Sripalee Campus of University of Colombo) as a Probationary Lecturer. My passion for drama has made me a producer, a director and an actor of many stage plays. Exploring my horizons in film and tele-drama industries, I contributed to a number of tele-dramas and played the lead role in my debut movie, Sankara.
Professional Experience
Served the Department of Performing Art as a Lecturer (probation) since 2010 to date, Sripalee Campus, University of Colombo.
Served the Department of Fine Arts (Drama & Theater & Image art unit), University of Kelaniya as a assistant Lecturer(Temporary) since 2006.
In the capacity of lecturer, I am required to teach three theoretical courses to undergraduates in Performing Arts. These courses are, Principles of Greek Theatre, Theatre of Bertolt Brecht, and Sri Lankan Theatre.
Besides, I take two practical courses for undergraduate students to train them in Theatre Acting and Theatre Direction. I conduct the assessments with regard to the above courses and I guide final year dissertations in my field of expertise.
Other Achievements
Presidential Scholarship for Performing Arts in 2005.
'Bunka' Awards for special achievement in Drama & Theatre 2007.(Japan – Sri Lanka Friendship Cultural Fund)
Best Upcoming Actor – 2008, Sarasavi Film Festival, Sri Lanka.
Contact Details:
E-Mail :thumindu@yahoo.com